Vermont
Web Design +
Development
Is your Website playing Hide-and-Seek with your customers?
In today's market, having a website is as important and as common as having a phone number. It's necessary and expected, but not enough to ensure success. You need a website that is designed to be easy to find and easy to navigate.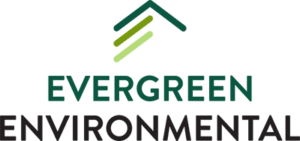 Web Design +
Development
Any successful marketing plan places great emphasis on the company's website design, as the business only has a few seconds to grab the attention of the visitor and leave them wanting to see more.
Search Engine
Optimization
If your website does not have a high ranking with Google, Bing, Yahoo and the other search engines, it's effectively invisible to potential customers.
Social Media
Advertising
Although our overall goal is to improve natural search rankings, it makes sense to include paid search listings in your marketing plan.
Local Business
Optimization
Local SEO puts you in front of people in your area who are looking for your product or service and helps you stand out against similar businesses in your town or state.
SEO Website
Audits
An SEO website audit will give you a clear idea of how your website stands up against the competition.
Web
Consulting
Sometimes you just need someone who has a broad perspective on all things web-related.
How VT Web Marketing Redefines Website Design
Small and medium-sized businesses are faced with challenges every day, and one of the most critical for many of them is constructing a new website or revising an existing site to improve their online presence. Today, there are over one billion websites, which means there is a great deal of competition for every consumer seeking goods or services online. It also means websites need to provide what potential clients want, but they must also do it in a way that meets the demands of search engines.
Get Your Local SEO Report
A complete overview of your Local SEO performance in minutes, including:
Search Rankings
Local Listings
Google My Business
Social Channels
Reviews
Links & Website Authority
After clicking the "Get your report now" button, you'll be taken to a page to enter the rest of your business information so we can deliver the most accurate & representative report possible.
Building websites + relationships since 2016
Client Reviews
Ryan and John and the team are very knowledgeable and helped me with my website, and the updates that need to happen to remain competent in this market...thank you! Best, Patrick
Patrick Quimby
Thank you so much for helping us bring our business into the modern era with a snazzy new website that communicates effectively, represents our brand and looks great too. You took our vision and made it a reality even when I made no sense at all.
Michael Hughes
I appreciate the quick service. I called and needed some immediate assistance for my website. They phoned me back within 20 minutes and had the work completed within 2 hours. Amazing! I am so grateful for their work and great service! If you have any website needs, this company is the one you want!
Monica L Morrissey
Working with Ryan and John at VT Web Marketing was a pleasure. They listened to what we wanted, asked great questions, and offered solutions. Copley Woodlands' new website looks great.
Penny Davis
We've been working with Vermont Web Marketing for only a few months but I'm already seeing a huge improvement in our client response. Our website traffic numbers are up, we're scoring better in search results, and the phone is ringing more than ever! Ryan at Vermont Web Marketing is so knowledgeable and easy to work with. So glad we found him!
Nichole Loati
I recently received a project from a client to manage a website build for their new law practice in Florida. Wanting to use a local VT provider if possible I turned to Ryan, John and Larissa at VT Web Marketing for the custom WordPress website design. They did a great job, satisfying me and my client with an elegant and functional design including excellent on-page search engine optimization. They were quick, a pleasure to work with, and all for a reasonable price. Thanks!
George Jackman
We've been working with VT Web Marketing for the past 5 years. First, they did a beautiful job on our website and were sure to include all of the information we needed to get out to the public. Since then, they've been very responsive to addressing any questions or support we've needed. They always take our ideas and drafts and make them come alive. The whole VT Web Marketing team has been wonderful to work with.
Kelli Millick